Vehicle Wraps and Lettering
Transform your vehicle into a mobile advertisement for your company.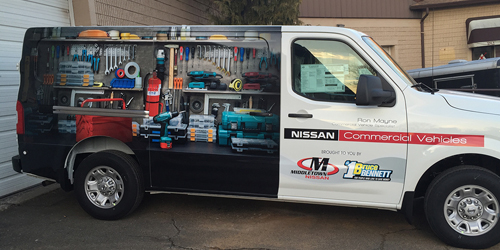 Full Vehicle Wraps
Vehicle wraps are stunning full-color graphics that can cover all or part of your vehicle - even windows! We install all vehicle wraps with premium printed vinyl with a UV lamination. This will help protect your vehicle and wrap while also extending the life span of the wrap.
Premium printed vinyl with UV lamination.
Stunning full color graphics.
Cover all or part of your vehicle.
Cover windows while retaining visibility.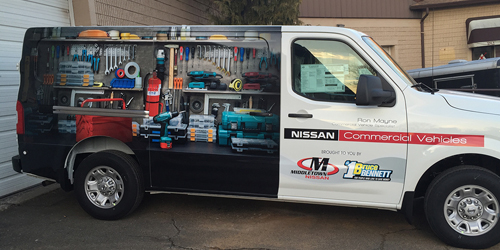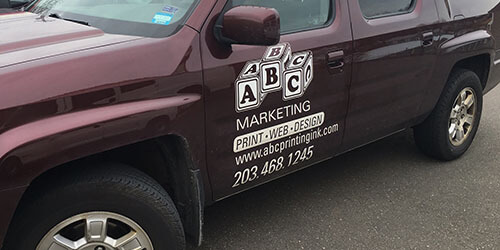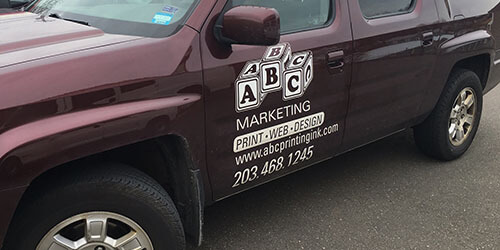 Vehicle Lettering
Vinyl lettering can be used by itself or in addition to your wrap. It is a less expensive way to advertise your business or service. You can use it to comply with D.O.T. regulations or to grab the attention of new customers.
Premium printed vinyl with UV lamination.
A wide variety of color and font options.
Adheres to any smooth surface - metal, plastic or glass.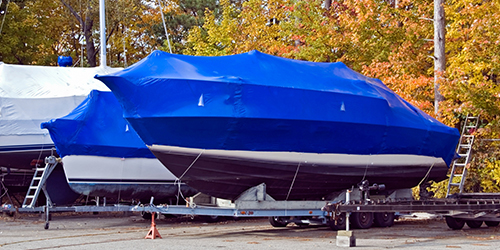 Boat Shrink Wrapping
Boat shrink wrapping is an easy and economical way to protect and store boats from dust, debris and harsh weather elements. This shrink wrap system can be used to weatherize irregular shaped objects, and palletized truckloads of equipment and commodities. Get your boat shrink wrapped now for only $15 per linear foot!